Moonlight over Selva! | Val Gardena
Titta på
alla Val Gardena foton (96)
|
Foton från Italy (1165)
|
Fotogalleri hem

Ladda upp ett nytt foto för Val Gardena | för en annan ski resort
Val Gardena Foto: 'Moonlight over Selva!' av Gabriela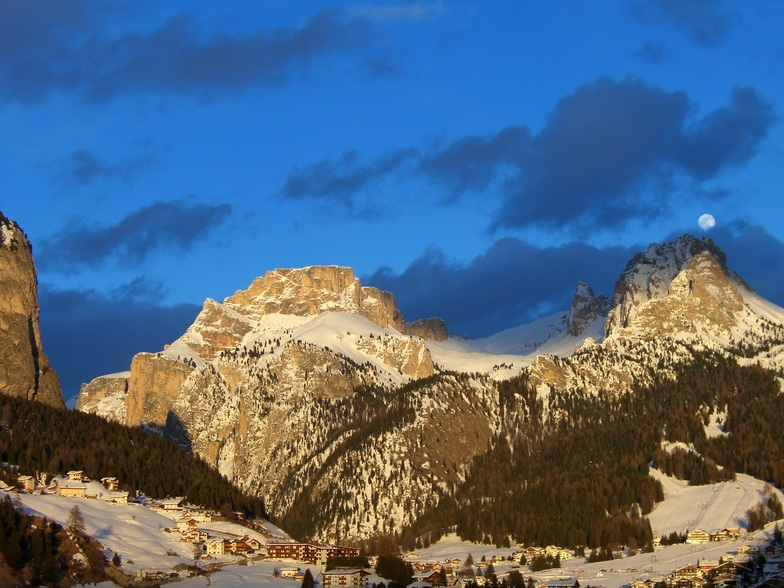 Moonlight over Selva!
Italy | Val Gardena
Medelbetyg:

5.0

(använd stjärnor för att rösta)
Amazing view from the balcony on late afternoon!
De senaste kommentarerna
2012-02-02
Gabriela
2011-02-20
Rudolph
Lovely photograph. However, the title is misleading! It's certainly not "Moonlight over Selva", but "Sunlight over Selva". Just have a look at the shadows . . . they are falling towards the east, in the opposite direction if the area was lit by the moon (visible in the east).