World Snow Overview
We've created this page to help you find the best snow conditions. It combines past, present and future data sources from around Snow-Forecast.com and updates regularly. The Snow Roundup page is updated on Mondays and Thursdays for all major ski resorts. Live Eyeball snow updates are shown in real time when submitted via twitter by our global network of reporters. Resort Picks lists ski resorts from around the world where new snow is forecast, powder is reported and latest snow depths.
SNOW NEWS UPDATED 1 JULY 2020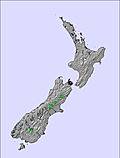 INTRODUCTION We're up to double figures in terms of the numbers of ski areas open in the southern hemisphere now with more ski areas opening in New Zealand and Australia over the past week. The five Australian and six New Zealand areas currently open join one in southern Africa, Lesotho's Afriski, taking us to ten in the southern hemisphere (just behind the thirteen in Asia, Europe and North America). That situation should be reversed by the weekend, if not before, with more than half a dozen more Australian and New Zealand ski areas due to open by then.
AUSTRALIA REPORT It's been a challenging first week of the season in Australia. By last weekend five areas had opened, with two deciding to delay at least to next week due to limited cover. For those which have opened, it's mostly just a run or two so far due to the limited cover. This is causing some frustration with very restricted lift ticket sales to date due to both the limited terrain skiable and pandemic prevention social distancing on top. The five open so far are Charlotte Pass (10/40cm / 4/16"); Mt Buller (0/10cm / 0/4"), M Baw Baw (10/30m / 4/12v), Perisher (10/40cm / 4/16") and Thredbo (10/30m / 4/12"). Most areas only have a kilometre or two of slopes open so far but Perisher reports 12km. Falls Creek and Mt Hotham had also been due to open but have delayed to at least next Monday 6th July.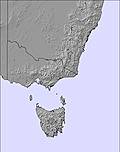 AUSTRALIA FORECAST After the largely dry but generally cold June, it looks like things should turn increasingly wintery for Aussie slopes over the first few days and weeks of July. Most areas are expected to have between 15 and 25cm (6-10 inches) of natural snowfall by the weekend with temperatures staying low for snow-making too.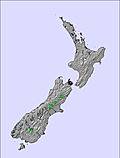 NEW ZEALAND REPORT Five more ski areas opened in New Zealand at the weekend to join Mt Hutt (45/100cm / 18/40") which re-opened a fortnight ago and continues to have the most terrain open in the country (around 35km/22 miles of runs) by some distance. The weather has been problematic with some stormy conditions at the end of the weekend leading to some re-opened areas closing early. Coronet Peak (20/60cm / 8/24"), Cardrona (30/40cm / 12/16") and Treble Cone (20/25cm / 8/10") were the areas opening along with the smaller centres at Ohau and Roundhill (home to the world's longest, steepest drag lift). A number of centres, including Mt Hutt again, have also been closing for days midweek due to a lack of demand with international skiers unable to visit; however, most plan to operate full time in much of July and August when domestic demand is at its peak. The snow? Well, most areas got some good falls about a week ago, with up to 50cm (20 inches) reported and most have had a bit (10-20cm / 4-8") of a freshen up over the past few days too, although some did report poor visibility and low-level rain at times. Five more New Zealand ski areas are aiming to open in the first few days of July.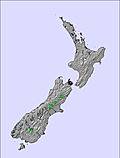 NEW ZEALAND FORECAST It should stay cold with frequent snow showers in New Zealand over the next few days. Temperatures will warm later in the week but most areas will see subzero figures on the upper mountain, getting up above freezing at some bases. It should be colder again, but dry for most, by the weekend.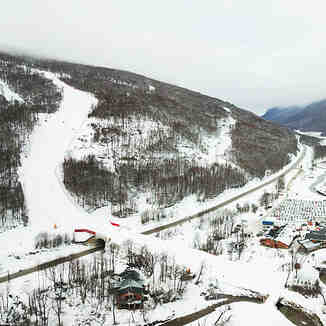 ARGENTINA REPORT There have been some big snowfalls in Argentina over the past week with ski areas reporting up to 60cm (2 feet) of snow. This will build bases ahead of the hoped for delayed start to the 2020 ski season at those ski areas in the country which still plan to open this season if they can. Unfortunately, there's no sign of a let up in the Argentinian lockdown and whilst it has been reported that the country as a whole is doing better than its neighbours in terms of infections and deaths and that out in the mountains cases are low, a spike in infections in the capital, Buenos Aires, has led to a new extension of the lockdown here until the later half of July.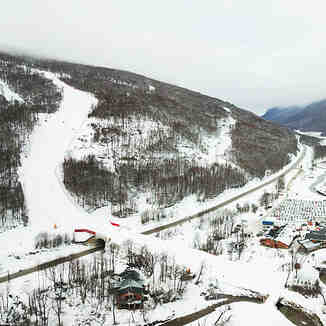 ARGENTINA FORECAST It's staying cold and snowy in the Argentinian Andes over the coming week. Las Lenas, in the south, is forecast to see the most snowfall, potentially as much as a metre over the next seven days, although it has already said it won't be opening in 2020 whatever happens with the lockdown. At Cerro Catedral near Bariloche, the continent's largest ski area by uplift capacity, there'll be less snow but still snowfall most days with temperatures hovering around freezing.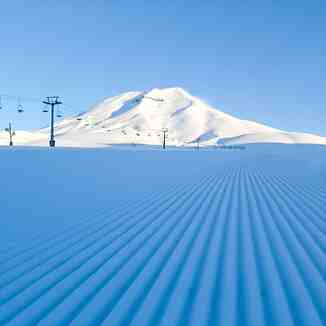 CHILE REPORT Ski areas in Chile, most notably Portillo and Valle Nevado, have reported huge snowfalls in the past week, the biggest reported anywhere since the last big dumps in Scandinavia in mid-May, in fact. Social media pictures showed people posing in snowdrifts up to their necks and Portillo said more than four feet (1.2 metres) of snow had fallen in just a few days. Unfortunately, everything remains closed due to the on-going high infection rate for the virus in Chile. Resorts are increasingly warning of very high avalanche danger too, Nevados de Chillan announced the highest level (5) on Saturday and are warning that their slopes are closed, there's no rescue team available and no avalanche mitigation work has been carried out.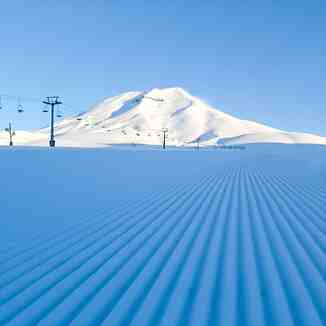 CHILE FORECAST There's no sign of much of a let-up in the snowy deluge on the Chilean Andes over the coming week with many areas likely to see another 30-90cm (1-3 feet) of snow totals. That said, there is a bit of a temperature spike over the next few days in the north of the country so less snowfall now until Saturday for some of those who have seen the most over the past week, including Portillo and Valle Nevado.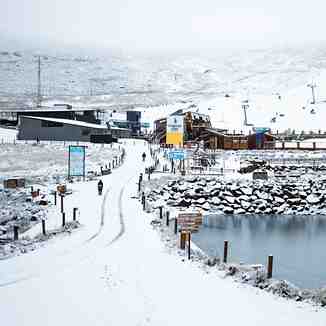 SOUTHERN AFRICA REPORT The expected snowfall in South Africa's Western Cape at the weekend didn't materialise and in any case, the country's sole ski area, Tiffindell, remains unopen due to the country's ongoing lockdown. Over the still-closed border in Lesotho, Afriski is still open for local skiers and has extended the amount of terrain open to a main slope now 600 metres long, its longest so far this season, as ongoing cold weather has allowed snow-making to operate at capacity even without any natural snowfall.
SOUTHERN AFRICA FORECAST It's looking less snow-friendly over the coming week in Lesotho's mountains with temperatures rather stubbornly 3-6 degrees above freezing. The wall-to-wall sunshine that has been the norm for a month now looks set to continue for a least another week.

EUROPE INTRO There's not a lot changed in Europe as we enter July. Conditions are still reported to be fairly good and, unusually, the 12 ski areas open still outnumber the tally which have been able to open across the southern hemisphere. This is due mostly to the pandemic and in a few cases, limited early season snow cover. The ski areas open are essentially the same as a week ago and base depths and slopes open are largely unchanged too. The only new choice is Les 2 Alpes, now open to the general skiing public having previously been open only to race teams for training. We're also approaching the final week or so of the 2020 summer ski season at Val d'Isere although Saas Fee will be opening for its 2020-21 season a week after Val d'Isere closes. So we probably won't see much change in terms of the numbers open.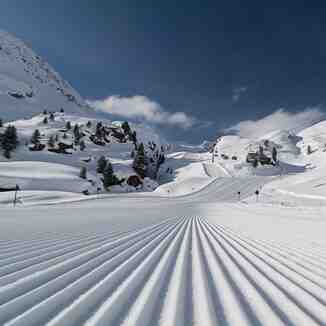 ALPS REPORT After a snowy spell in late June things have largely settled down to calmer, drier, weather up on alpine glaciers, albeit with the occasional snow flurries. Bases, which are typically 2-3 metres (7-10 feet) (quite healthy numbers for this time of year) are holding up against the summer sun, so far at least, with temperatures up high staying mostly cool and mostly good conditions. We're now at a month since ski areas in Austria began to re-open and Hintertux (305/305cm / 122/122"), the Molltal Glacier (350/350cm / 140/140") and Kitzsteinhorn (270/270cm / 108/108") are all getting into the swing of operating within the 'new normal' and with only a 1-metre social distancing requirement in the country it seems things are fairly normal on that score. The Mollal has the deepest base in the Alps at present. Newly-open to the public since Saturday, Les 2 Alpes (315/315cm / 126/126") is reporting the most terrain open pretty well anywhere, north or south of the equator at the moment, with 30km of piste skiable, a stat matched only by New Zealand's Mt Hutt. Tignes (280/280cm / 112/112") and Val d'Isere (280/280cm / 112/112") are also open. In Italy, Passo Stelvio (315/315cm / 126/126") is fully open and you can also ski between Cervinia (220/220cm / 88/88") and Zermatt (220/220cm / 88/88"), the latter the only ski area open in Switzerland for a few more weeks.

ALPS FORECAST Well it is July, one of the months when snow cover on glaciers usually suffers thawing in the Alps, and the forecast is indeed for temperatures above freezing for much of the week ahead. Hopefully only a few degrees above at 3,000 metres though, so thawing should not be too fast, although it will be fairly constant with few dips below freezing. The weather should be largely dry although there are occasional showers forecast which will hopefully be more likely sleet than rain, or if we're really lucky, summer snow.
SCANDINAVIA REPORT We continue to have all three of Norway's glacier ski areas open with Fonna (600/800cm / 240/320") still posting the deepest snow in the region, and indeed the world, although with its base having dropped by nearly half since its massive depth on opening back in May, it shows how things have warmed up over the past few months. Stryn (150/250cm / 60/100") and Galdhopiggen (80/190cm / 32/76") are also still operating.
SCANDINAVIA FORECAST Although it has been over a month since the last snowfall for most of Norway's open glaciers temperatures have been dropping to 'unseasonal lows' since the weekend. This situation follows another warm week and although there's been rain between sunny periods there is now a sign that there could be a little fresh snow to start July as we get up to the weekend.

USA / Canada

NORTH AMERICA REPORT Much of North America is currently enjoying a heatwave, but there has been more fresh snow reported at high elevations in the northwest of the continent. There was snow up high in Oregon and Wyoming again and Sunshine ski area, near Banff, posted pics of greenery emerging on its lower slopes as the snow finally thaws away at the base. Fresh snow did fall on higher runs at the weekend. The Beartooth Basin summer ski area on the Montana/Wyoming border had that same combination of weather factors and the thawing has won out and the centre has now closed for 2020. That leaves only Timberline (61/61" / 152/152cm), on Mt Hood in Oregon, still open in North America. That means, unless there are any last-minute announcements, an unusually low level of areas will be open for skiing on July 4th, Independence Day. In recent years we'd have counted up to a dozen staying open until then, or re-opening especially for the 4th of July weekend. But the virus appears to have put pay to that happening in 2020.

NORTH AMERICA FORECAST It's sun, sun, sun for the week ahead including the Independence day weekend at Timberline with temperatures 5-10 degrees above freezing up on the ski slopes. Therefore, an early start is essential.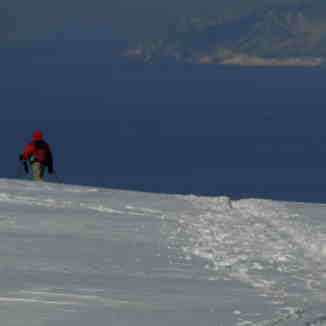 JAPAN REPORT Gassan (260/260cm / 104/104") continues to operate in Japan, it's base now only a quarter of what it was when it first opened for the season three months ago. Temperatures have been well into the high-teens or low-20s above freezing and there's been no fresh snowfall for two months now so it's inevitable that July will be, as normal, the last month of the season here.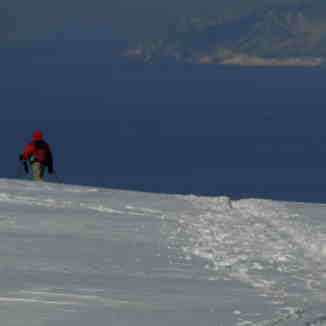 JAPAN FORECAST There's no real change with fairly warm weather and a continued fast thaw once again being the forecast for the week ahead.