World Snow Overview
We've created this page to help you find the best snow conditions. It combines past, present and future data sources from around Snow-Forecast.com and updates regularly. The Snow Roundup page is updated on Mondays and Thursdays for all major ski resorts. Live Eyeball snow updates are shown in real time when submitted via twitter by our global network of reporters. Resort Picks lists ski resorts from around the world where new snow is forecast, powder is reported and latest snow depths.

SNOW NEWS UPDATED 16 AUGUST 2018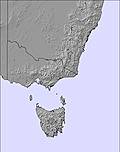 INTRODUCTION Australia once again reported some fantastic conditions, with cold weather and fresh snow marrying to produce amazing riding conditions with a growing snowpack. New Zealand saw far more variable weather, with fresh snow accompanied by rain, heavy wind and limited visibility.
AUSTRIA It was a beautiful sunny day on the Hintertux Glacier (0/90cm), a welcome change from the cloudy conditions that have been mainstay of this summer so far. The slopes look undeniably tired, though only as much as would be expected following a warm summer. Similar weather could be found in Molltal (0/190cm), with the slopes looking in slightly better shape. Kaprun is now closed for the season. Skiing at Dachstein, Kaunertal, Pitztal, Solden and Stubai Glacier is not currently available.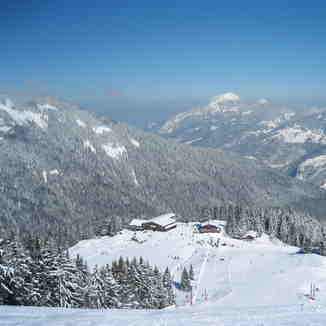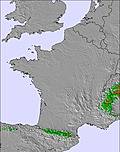 FRANCE There was good visibility over Les Deux Alpes (0/150cm) with high cloud in the skies but good light and visibility. While darker patches of ice are increasingly presence through the snow, the park looks in good shape still, with plenty of skiers on the slopes. No other glacial skiing was available in France currently.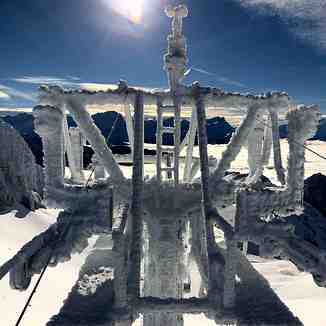 SWITZERLAND It was a beautiful day in Switzerland as with much of the rest of the Alps, with Saas Fee enjoying a beautiful bright day on Thursday 16th. Zermatt (300cm) saw similarly favorable weather, sitting high above the clouds with the snow in great condition for the time of year.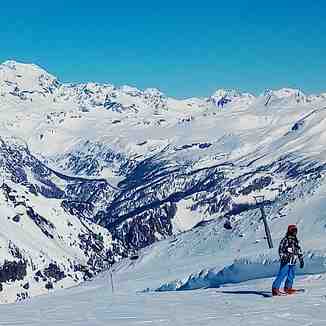 ITALY Four lifts above Cervinia (0/120cm) provided access to the glacial ski areas, with beautiful conditions on the Plateau Rosa offering some enjoyable skiing and park laps. Passo Stelvio (0/190cm) saw similarly pleasant weather, although pistes looked to be in noticeably worse shape.

NORTH AMERICA Timberline (0/30cm) was our only featured summer resort in North America, where lifts are running from 7am-2pm serving the Palmer glacier.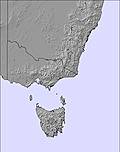 AUSTRALIA Yet more snow over Australia over the past few days continued a fantastic wintery period of skiing. High winds have resulted in,,'feel like,' temperatures being rather on the cold side, so ensure you are wrapped up warm. Almost every one of our featured resorts saw snowfall overnight, including 16cm at Falls Creek (170/196cm), 12cm at Mt Hotham (184cm), while Perisher (203cm) broke a the record for base depth so far this season. The weather yesterday on Wednesday 15th was a mixed bag due to fluctuating temperatures; so much of the snow that fell was rather damp and has been through a freeze thaw process. Snowpack off piste tends to be windblown in places, with more substantial accumulations in places and exposed icy patches elsewhere, something to be aware of. Current conditions show no change in the forecast over the next few days, with consistent cloud and snowfall until the start of next week, with only a brief reprieve for resorts in New South Wales Thursday and parts of Friday 17th August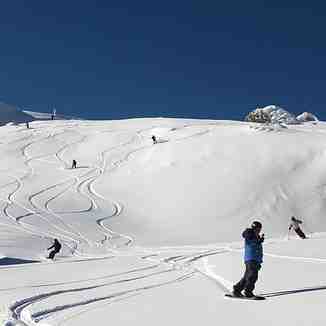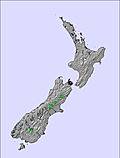 NEW ZEALAND After a period of clear weather, far more adverse and variable conditions were found over New Zealand in the last couple of days to the 16th August. The majority of resorts saw moderate snowfall refreshing pistes, especially those for whom it was their first new natural coverage in more than a week. Cardrona (72/148cm) saw some great conditions, helpful for the GB Park and Pipe team currently training in resort. Heavy winds across resorts, with some including Mt Hutt (45/95cm) forced to temporarily suspend all operations. Elsewhere, a mix of wind, rain and snow made it an unappealing couple of days riding despite the fresh snowfall. The North Island saw some great fresh snow on the 15th August, further improving coverage on the upper mountain in particular. The weather broadly resembles that found further south, with a mix of wind, rain and snow. Freeze thaw conditions have left the off piste firm. Very limited visibility limited lift operations over Whakapapa (99/221cm)Friday is expected to see a continuation of present conditions before a weekend of clear skies and warmer weather. After that, expect the snow to return in force.

SOUTH AMERICA As expected, no new snowfall was recorded over our featured Chilean resorts over the past few days, instead with mild weather resulting in pleasant skiing days under only high cloud. The downside of these temperatures is an inability to run artificial snowmaking, something which has been especially important on the lower slopes of many resorts. Saying that, Chapelco (10/60cm) was undoubtedly offering some great skiing across the resort even at lower altitudes among the trees. Similar conditions could be found in Chile, with an absence of fresh snow but abundant good weather. Mild temperatures have given the mountains an almost spring like feel despite the time of year, with beautiful clear skies and relatively soft snow. This may change given the forecast, with snow expected Friday and Saturday, while more long term outlooks predict a large storm from mid-next week.-next week.