Snööversikt från hela Världen
Vi har skapat den här sidan för att hjälpa dig hitta de bästa snöförhållandena. Den kombinerar tidigare, nuvarande och framtida datakällor från Snow-Forecast.com och uppdateras regelbundet. Snow Roundup -sidan uppdateras på måndagar och torsdagar. Detta för alla större skidorter. Live Ögonsten snöuppdateringar visas i realtid när de skickas via twitter av vårt globala nätverk med reportrar. Val av Skidorter listar skidorter från hela världen där ny snö förväntas, och varifrån det rapporteras om pudersnö och senaste snödjup.
SNOW NEWS UPDATED 22 SEPTEMBER 2021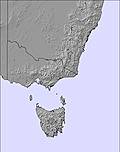 INTRODUCTION We're now officially into springtime in the southern hemisphere, by both the astronomical and meteorological measures of the season. In the other half of the world, that means we're now in full-on autumn.
SOUTHERN HEMISPHERE INTRO We're into spring by both meteorological and astronomical measures of the seasons now and there's the typical weather roller-coaster for the time of year, as well as the usual mix of announcements of resorts closing or extending their seasons. In terms of weather, the best news has come from Australia where there have been big snowfalls to start the week, particularly in New South Wales, raising spirits considerably after resorts were allowed to re-open there just over a week ago. In terms of closures/extensions, resorts in the Andes are beginning to close for their 2021 run in numbers although the first season-ends have been announced in New Zealand too, where it has been another weather roller-coaster week. That said, New Zealand also looks likely to be the place where the season will last longest, with an area announcing on Tuesday it hopes to stay open for another month, through to 21st October.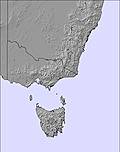 AUSTRALIA REPORT It's good news in Australia where it's snowing again and ski areas in New South Wales have been allowed to re-open, joining those in Victoria, meaning most of the country's ski areas are open once again. That has turned out to be quite a rare thing through the 2021 ski season. The country's largest ski area, Perisher (15/125 / 6/50"), which up to lockdown had been posting that they had the most terrain open of anywhere in the world at present, was the first to re-open, last Thursday. It didn't re-open everything but did get its Village Eight Express spinning from 1:30pm on re-opening day, just minutes after the re-opening announcement was made. Thredbo re-opened on Saturday. They had their Kosciuszko Chair, Cruiser Chair, Merritts Gondola, Basin T-bar and Antons T-bar spinning for re-opening day. The further good news is snow and lots of it. Perisher saw 50cm (20 inches) pockets of snow build-up by Tuesday announcing it to be the best day of post-lockdown so far. Other areas got plenty too with Mt Baw Baw reporting 30cm (12") there. Resorts have not re-opened as much terrain as they had open before lockdown, as with many population centres still closed, things remain quiet. But Falls Creek (25/54cm / 10/22") currently reports the most terrain open with 20km (13 miles) of runs.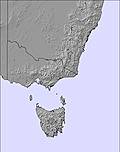 AUSTRALIA FORECAST The snowfall that started this week is already easing off and the next few days are looking clear and fine. Temperatures are definitely warming up and although overnight lows should still be down towards double digits below freezing at times, daytime highs can be as big the other way.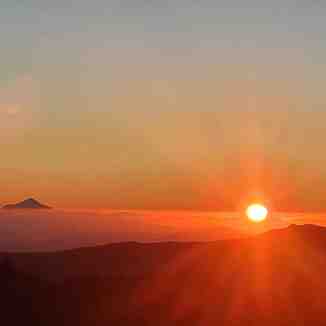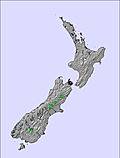 NEW ZEALAND REPORT Closing day is starting to loom on the horizon for New Zealand's ski areas, although several on the North Island tend to stay open into the spring than anywhere else in the southern hemisphere. That said, Mt Hutt (55/255cm / 14/102") on the South Island, which was the first in the country to open for 2021 last June and still has the world's deepest snow depth at present on its upper slopes, has said it plans to stay open to 21st October this season too. Treble Cone (60/114cm / 30/46"), which hasn't had the best of winters having to delay opening due to a lack of snow and then having to go through the lockdown with all New Zealand ski areas, reports it is planning a bonus long weekend opening from 1st-3rd October to make the most of what it says are great spring snow conditions. The resort is currently almost fully open with about 90% of its terrain skiable and it is open until Sunday. At the other end of the scale, Mt Dobson (95/215cm / 38/86") says this coming Sunday, the 26th of September, will be the final day for their 2021 season. As to the weather in the country over the past week it has been as it often is, very changeable. Last week saw periods of spring sunshine and thawing temperatures, along with periods of wet snowfall or rain. However, cold temperatures overnight have allowed areas to fire up the snowmaking guns and some have seen more mid-winter snowfall up high. There have also been lightning storms reported and some areas had closure days due to gale force winds, so a bit of everything. Mt Ruapehu has the most terrain open with 47km (29 miles) but that's divided between the separate areas of Whakapapa (52/178cm / 21/71") and Turoa (94/205cm / 37/82"), the former finally opening its famed Far West T and West Ridge Quad to access some sublime terrain in the past few days.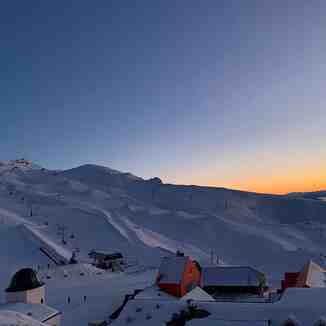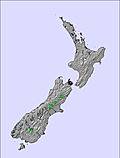 NEW ZEALAND FORECAST Another week of changeable weather ahead with rain, snow, sun and wind in the forecast for the next seven days and temperatures continuing to hold a few degrees on either side of the freezing point through each 24-hour cycle. The snowiest period (although that may be rain for some, especially on lower slopes) is over the latter half of the week with many areas seeing sunshine into the weekend. Potentially more snow on Sunday then sunshine returning for the start of the new week.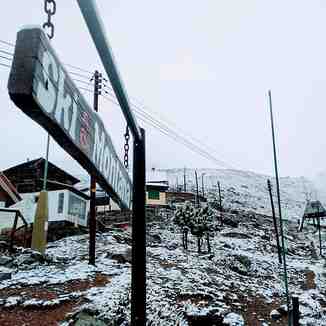 ARGENTINA REPORT While the majority of ski areas have now closed for the 2021 season in Chile (see below), in Argentina most resorts remain open until this coming weekend at least, and some for longer. All except for Las Lenas, of course, which has not opened for the past two seasons. But nature will be calling time on these areas quite soon as we are seeing double-digit plus temps in the daytime now and full sunshine too, even if it still drops below freezing overnight. Cerro Catedral (0/35cm / 0/14") continues to have the most terrain open in the country (20km/13 miles) but that's only less than a fifth of the area it has open when fully operational and the snow cover is thinning again. The deepest reported base in the country is in fact at Caviahue (30/90cm / 12/36") which has 15km (9 miles) of runs open.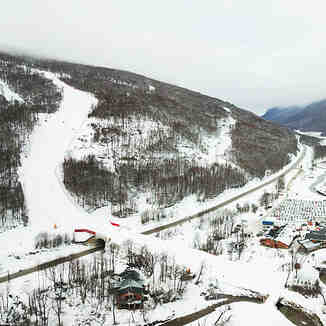 ARGENTINA FORECAST The sunny warm weather is expected to continue across the country for the remainder of this week and it looks like it will actually get cooler, staying closer to freezing, as the week progresses. The weekend should see a front moving across the mountains bringing spring snow and temperatures dropping to double-digits below freezing.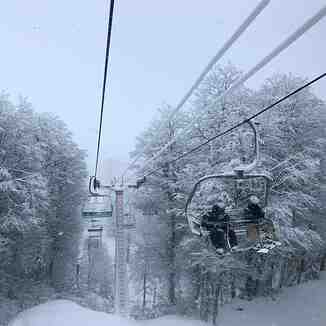 CHILE REPORT The season is winding down now in Chile with El Colorado, La Parva and Portillo among those announcing they were closing for the season at the weekend. Portillo had only been open for three weeks, but as it hadn't been able to open at all last season and hadn't expected to this, we can still count that as a success. With El Colorado closed, Valle Nevado (30/60cm / 12/24") now has the most terrain open in the country with half of its potential 40km of slopes skiable. Nevados de Chillan (20/95cm / 8/38") has the deepest snowpack in the country now but only 12km of runs open.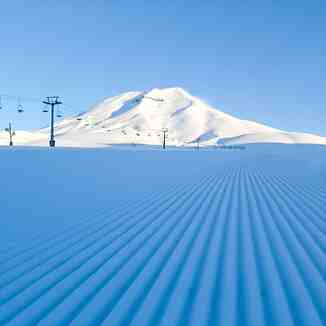 CHILE FORECAST Sunshine all the way for most of Chile as we enter spring but it shouldn't be getting too warm, with temperatures yo-yoing either side of freezing, about five degrees, either way, depending on the time of day or night. There's a chance of some snowfall at the weekend, particularly on the country's more southerly mountains.

EUROPE INTRO It has been a snowy start to the week and to spring, by the astronomical measure, in the Alps. Slopes above around 2000m in the western Alps of France, Italy and Switzerland woke up to fresh snow cover on Sunday and by Monday the snowfall had moved East. Austria's Kitzsteinhorn, due to open at the end of next week, reported 15cm (6 inches) of fresh. Resorts have continued to reopen in the Alps with the Pitztal glacier and Italy's Val Senales the latest to start their 21-22 seasons. So we now have almost double the number of areas open in the northern hemisphere than we had a fortnight ago, even if the numbers aren't yet that exciting (up from four to seven!) Those numbers should double again in another few weeks' time though as the northern hemisphere's 21-22 season builds momentum. But whilst there have been some light snowfalls we're still waiting for a big dump and that is holding back a few glaciers that had announced they hoped to open from mid-September, from naming a date so far.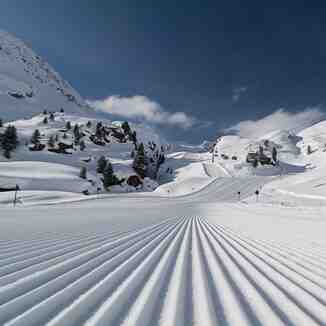 ALPS REPORT Austria continues to lead the way in terms of open glacier areas with almost half of the currently open ski areas north of the Equator. By next weekend it probably will be half or more but for now, Pitztal (0/15cm / 0/6"), home to the country's highest ski area, as well as Hintertux (0/90cm / 0/36") and Solden (0/55cm / 0/22") open, there'll be a choice of three areas. A fourth, Kaunertal, says it will open next weekend and a fifth, the Stubai, is expected to open soon. All five are in the Tirol region. The Molltal glacier, in Carinthia, is also expected to re-open any time. Its 21-22 season officially started last spring but it is closed temporarily whilst the summer heat melted snow cover from its glacier. The Kitzsteinhorn above Kaprun, in Salzburgerland, should open in early October. The amount of terrain open is also growing fast. Solden has announced it will increase its open terrain tenfold this weekend to more than 30km, which would make it the area with the most terrain open, although it seems likely others will follow suit Italy has two areas open but it's a different two to last month with Cervinia beginning a four-week closure after its summer ski season ended last weekend. It will re-open in mid-October. But Val Senales (0/80cm / 0/32") has newly opened, joining Passo Stelvio (5/155cm / 2/62") which is now in the fourth month of its six-month 2021 season. In Switzerland year-round Zermatt (0/150cm / 0/60") continues to operate Europe's highest slopes with, for the coming month, exclusive access from the Swiss side whilst Cervinia remains close. Its neighbour Saas Fee (0/155cm / 0/62") continues to be the only other Swiss area open until next month. It reported heavy snowfall down to resort level at the start of this week. There remains nowhere open in France with Les 2 Alpes and Tignes due to open their first next month.
ALPS FORECAST After the weekend snow coverings and heavier falls at altitude it's a generally sunny week and much of the snow will be melting again with temperatures reaching 4-8 degrees above freezing up high in the afternoon. The next chance of snowfall looks to be the latter half of the weekend with temperatures dipping and a front moving in.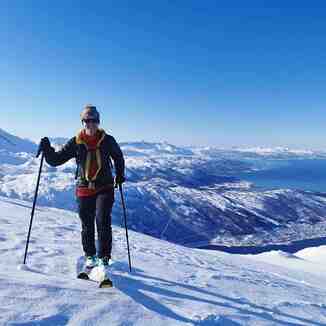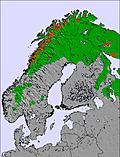 SCANDINAVIA REPORT It is just over a fortnight now until ski areas start opening up in Lapland at Levi and Ruka using snow farmed from last season to build the first runs. However, it's hoped that the Galdhøpiggen summer ski centre, the region's highest slopes, in Norway, might re-open before then. It had originally been hoped it would re-open last weekend or next having closed in July due to warm weather melting the snow. Despite having some snow stored under cover though re-opening is on hold due to ongoing warm conditions there. "Late summer has been hot and brutal for the glacier," a spokesperson for the area commented this past week.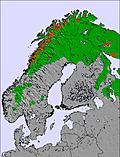 SCANDINAVIA FORECAST There's plenty of cold weather in the week ahead for Scandinavia. Hopefully, good news for Galdhøpiggen as there's also snow forecast most days too. With the centres in Finland, which have been snow farming through the summer, starting to spread the snow back out on the slopes ahead of opening day in a fortnight's time, conditions are looking perfect too. Temperatures may reach double-digits below freezing overnight by the weekend.

USA / Canada

NORTH AMERICA INTRO In the US and Canada, the picture continues to improve as we move closer to the start of the 21-22 season here. Probably the most important news of the last seven days is that the huge forest fire that had been threatening Kirkwood, Heavenly and Sierra at Tahoe ski resorts appears to be increasingly 'contained' with a decreasing, although still present, threat to the ski areas. The more usual good news was a late spring snowfall up in the Pacific Northwest at the weekend which got local skiers excited ahead of the upcoming season. High slopes from Montana to Washington State were among those turning white, along with those in the Rockies further east. It was only a few years ago that ski areas in Washington state were (exceptionally) about to open for a day or two in September after an unusual huge late summer snowfall. We were not quite at that level this time but the snow was still good to see. North of the border and further east in Alberta and Eastern BC, ski areas like Panorama and Sunshine at Banff reported fresh snowfall on high slopes too, just more of the temporary dustings again, but enough to raise spirits. These are some of the centres likely to be amongst the first to open for 21-22 in a little over a month's time.

NORTH AMERICA FORECAST There's no more snow in the forecast for the week ahead and temperatures are climbing in valleys back up to around 20 degrees above freezing in the daytime. But up high temperatures will be increasingly dipping below freezing overnight, which should be good news for ski areas like Loveland where they are hoping to start pre-season snowmaking later next week, all being well.