Snööversikt från hela Världen
Vi har skapat den här sidan för att hjälpa dig hitta de bästa snöförhållandena. Den kombinerar tidigare, nuvarande och framtida datakällor från Snow-Forecast.com och uppdateras regelbundet. Snow Roundup -sidan uppdateras på måndagar och torsdagar. Detta för alla större skidorter. Live Ögonsten snöuppdateringar visas i realtid när de skickas via twitter av vårt globala nätverk med reportrar. Val av Skidorter listar skidorter från hela världen där ny snö förväntas, och varifrån det rapporteras om pudersnö och senaste snödjup.
SNOW NEWS UPDATED 6th July 2022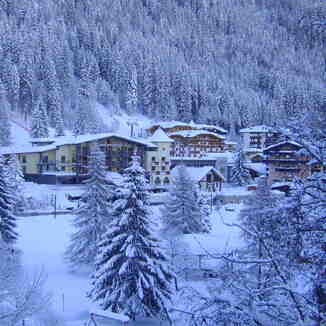 INTRODUCTION We're into July, peak season and school holiday times for several ski nations in the southern hemisphere, and getting to the height of summer in the north. The two extremes of weather on each side of the world are quite marked with glaciers closing and sadly even collapsing, leading to the death of several climbers in Italy earlier this week in the north, but more snow falling on the mountains of the southern hemisphere.
SOUTHERN HEMISPHERE INTRO It's been quite a good week in South America with more snow falling and more ski centres opening for the season. In fact, almost all areas are now open in the Andes, Australia, New Zealand and Lesotho. There's been more snowfall reported in Australia and New Zealand as well, if not particularly huge this time, but giving a nice freshen up to cover at many resorts.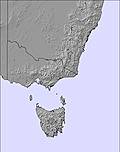 AUSTRALIA REPORT It's been a good week on the groomers in Australia with plenty of dry weather and some sunshine but temperatures staying cool-cold so snow conditions remain good. Some light snow flurries were reported in the latter half of last week too although not enough to impact snow depth stats. Perisher (55/75cm / 22/30") is now almost fully open with 60km (37 miles) of its 65km (41 miles) of runs open, the largest amount of terrain accessible anywhere in the world at present. It reported sme low cloud at the weekend meaning skiing in fog, but it wasn't too dense. The country's other ski areas are largely open with 40-50km (25-31 miles) of runs skiable as well. Perisher's New South Wales neighbour Thredbo (60/110cm / 24/44") has the country's deepest snowpack.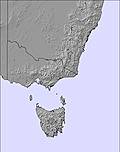 AUSTRALIA FORECAST It appears to be a mostly dry picture for the week ahead in Australia with the chance of light snowfall from the weekend. There's plenty of sunshine expected for the coming week and temperatures ranging between -8 and +4 Celcius.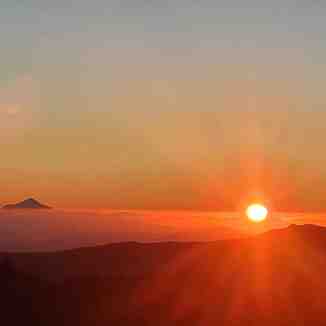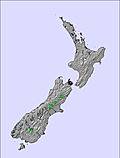 NEW ZEALAND REPORT Conditions remain good for much of New Zealand with ski areas posting conditions for this early in the winter are particularly good. Almost all of the country's centres are now open and most now have almost all of their terrain skiable. They are also posting some of the deepest snowpacks in the world now with conditions particularly good at Treble Cone (80/160cm / 32/64") which is posting the deepest base in the country and has about 80% of its terrain open. There has not been a huge amount of fresh snow in the past week but there have been some small to moderate falls and some superb blue sky days. Covid continues to hide just below the horizon but makes its presence felt still in some areas, notably Porters ski area has had to delay its opening due to too many of its staff being down with the infection, but it says the picture is improving and that it hopes to open for the season on Wednesday.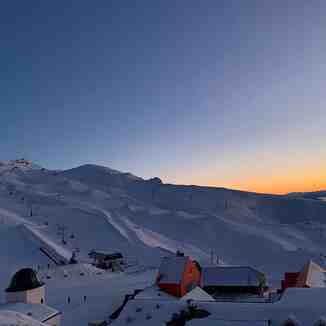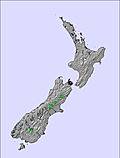 NEW ZEALAND FORECAST A complex picture with fluctuating temperatures across the country and different fronts moving through. This means a mixture of dry weather and wet/snowy conditions, varying temperatures and strong, sometimes warm, winds. The next few days should be largely clear and dry though bringing excellent conditions. Towards the weekend windier and more unsettled weather is expected bringing rain initially but as temperatures drop increasingly snowy weather with quite significant accumulations possible in some areas on the South Island.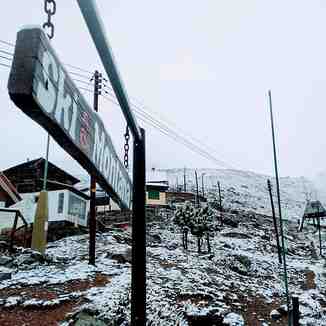 ARGENTINA REPORT It has been a fairly cold and frequently snowy week in Argentina with all of the country's larger ski resorts now open and reporting good conditions. That said most still only have limited parts of their terrain open so far. Caviahue (80/200cm / 32/80") for example is posting the deepest base in the southern hemisphere and indeed in the world …excepting a few Scandinavian glaciers - but so far has only opened 40% of its terrain. Chapelco (10/65cm / 4/26") has much less snow lying but about two-thirds of its slopes open, the most terrain in the country at present with 32km (20 miles) of slopes skiable. That's more than the biggest resort Catedral (30/80cm / 12/32") which only has less than 20% of its slopes skiable so far.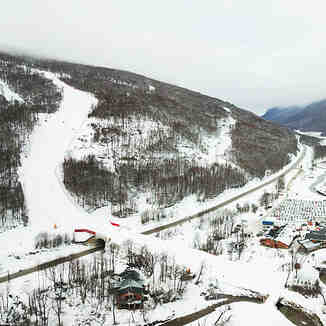 ARGENTINA FORECAST A promising picture of low temperatures and snow clouds over the next seven days with most Argentinian ski areas seeing temperatures between freezing and ten degrees below. A mixture of sunny spells and snow showers midweek, then dry but overcast Thursday/Friday for many areas before a new front brings more snow showers through the weekend and into the start of next week.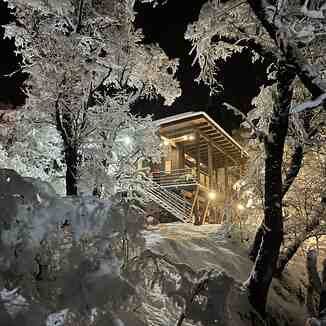 CHILE REPORT There has been more snowfall in Chile and it's starting to look better and better on the slopes as bases build up and there's more powder to power through! The past few days have seen a lot of sunshine but with temperatures staying low so there have been some beautiful days in Chilleasn skis lopes. Portillo (75/87cm / 30/35") is posting the country's deep[pest base and has about 60% of its lifts operating and terrain open. Valle Nevado (40/60cm / 16/24") is the latest and possibly last of the areas not to have really operated since 2019 to open for the season last weekend and it is actually posting one of the largest areas open in the Andes so far with 30km of slopes skiable. Further south Nevados de Chillán (30/70cm / 12/28") has also opened after a good snowfall there this last week, it has about half of its 35km (22 miles) of runs open so far.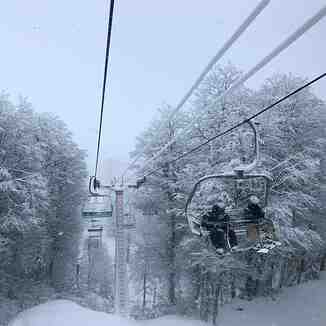 CHILE FORECAST It's staying very cold and also often sunny over the next seven days for most of the country's ski areas. Temperatures will be in the range of -5 to -15 Celcius in most areas with clear skies. The next chance of snowfall looks to be at the weekend when there's snow forecast across the country.
AFRICA REPORT Lesotho's Afriski (30/50cm / 12/20") remains the only ski area open in southern Africa. After the snowfall at the end of June the past week has seen mostly clear skies and slightly warmer temperatures but the centre continues to operate all slopes.
AFRICA FORECAST There's currently no snowfall in the forecast for the week ahead with just the usual sunny skies that are the norm here. Temperatures staying close to freezing, with overnight lows getting down to around minus five Celsius, daytime highs peaking at plus eight.

EUROPE INTRO July is often the hottest month of the year in Europe and with May and June already much warmer than usual in many areas, the battle to maintain snow cover on glacial ice is, if anything, intensifying and inevitably it seems, being lost, with temperatures reported to be reaching +10C even up at 4,000m above sea level. The main change in the nine glacier ski areas open from last week is that Tignes has given up on running its short six-week summer ski season after less than a fortnight. Two others, Stryn (180/280cm / 72/112") in Norway and the Kitzsteinhorn in the Austrian Alps have announced their season ends the weekend after next. The sad news at the weekend was the collapse of part of the Marmolada glacier, a former summer ski centre in the Italian Dolomites, leading to the deaths of several climbers in the area at the time.

ALPS REPORT The only change this week in the resorts that currently have glacier slopes open in the Alps, is Tignes announcing it is giving up its attempt to stay open with the snow almost gone from the glacial ice there. The Kitzsteinhorn glacier above Kaprun in Austria closed after its nearly 10-month 21-22 season a week earlier than expected at the weekend. Saas Fee is opening next weekend for the start of their eight-month 22-23 season through to next April 2023. With thE Molltal glacier not having re-opened in May or June as usual it could be argued it will be the first to open for the 22-23 season! As it is though it's the same seven resorts accessing six glaciers, with the year-round Klein Matterhorn slopes above Zermatt (0/120cm / 0/48") currently accessible from Cervinia over the Italian border as well. You can also ski or board Passo Stelvio (0/190cm / 0/76") in Italy or the world's other year-round ski centre, Hintertux (0/115cm / 0/46") in Austria. It is also posting the most terrain open of any northern hemisphere centre at present, some 20km (12 miles) of runs. In France, Tignes (0/15cm / 0/6") continued to operate a run or two on its glaciers through last week but with its very thin base and continuing warm weather at altitude it had to call it a day at the weekend after only a few days of operations. Les 2 Alpes (0/85cm / 0/34") remains open there with a deeper snowpack, but not that deep and 10km (7 miles) of slopes are open at present.

ALPS FORECAST There's no real let-up on the warm weather to high altitude in the Alps although currently, it does appear that we'll see numbers closer to freezing by the latter half of this week. Currently, we're continuing to see +20C at 3,000m with a mixture of sunny and rainy weather, it looks drier and sunnier for the latter half of this week and hopefully cooler too.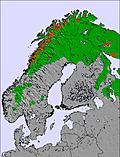 SCANDINAVIA REPORT It has been a mostly warm, dry and often sunny week in Scandinavia. Temperatures have hit +20C at the base of slopes, and +10C at the top. That's not usually good news for ski areas but a previously cool spring and snowy winter have left them in good shape. That said the last of the three centres to open (and that's more open than any other northern hemisphere country at present), Stryn (200/300cm / 80/120"), announced last Wednesday that they expect to close again on 17th June after a seven-week summer ski season. That's actually a little longer than recent years which have seen just three- and five-week summer openings. Bo end of season dates yet for Galdhopiggen (260/300cm / 108/120") or Folgefonn (300/700cm / 120/280").
SCANDINAVIA FORECAST It should be a little cooler over the next few days and more showery too, most likely rain but with the potential for snow at night when temperatures should get down close to freezing.

USA / Canada

NORTH AMERICA INTRO The big excitement for North American skiing of the past week was the news announced a week ago that Sunshine (0/186cm / 0/75") ski area near Banff was to re-open for six days through to last Sunday. The main aim was opening for Canada's national day, last Friday, July 1st, but Sunshine's operators clearly figured, "why not make a week of it?" After the cold and sometimes snowy weather for much of June coming on top of nine metres of winter snowfall, it has finally turned warmer and sunnier in the Alberta Rockies, but the three kilometres (two miles) of summer skiing and boarding available were still enjoyed with gusto. Access was free of charge to skiers and boarders already in possession of season passes for next winter, just over a month after the six-month-long 21-22 season here had ended Sunshine has closed again but Timberline (0/132" / 0/330cm) in Oregon remains open with about three miles (5km) of trails open on the Palmer permanent snowfield. There's also a terrain part to enjoy. This is scheduled to stay on through July and August but with more hot weather the snow is being impacted, fortunately, there's a good base of spring snow holding up for now. There's also some snow skiable/boardable at the Blackcomb glacier above Whistler in BC, Canada and at Copper Mountain in Colorado, USA, but both are only accessible to those enrolled in private snow camps, alas nobody else can just roll up and ski or board in July at either of them. That said it seems that America's Independence Day, the 4th of July on Monday, saw more people taking to the slopes to celebrate at Copper. Up in Canada Sunshine was open through the week up to Sunday, its first July operation in over 30 years, The initiative seems to have been a big success so it will be interesting to see if it is another three decades until it happens again or returns sooner. Momentum Camps at Blackcomb report that after the two-year COVID break this is their biggest ever year for participants with 950 people signed up.

NORTH AMERICA FORECAST There's another week of mostly sunny weather ahead, with some cloudy periods possible. Temperatures are mostly in the 50s and 60s Fahrenheit, but with a chance that they'll drop closer to freezing overnight on some days, slowing the thaw. The best conditions are obviously in the early mornings.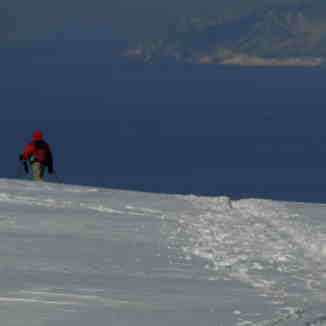 JAPAN INTRO Japan is currently enduring a heatwave which is seeing temperatures at their highest sustained levels since a freak summer of 1875. The one open area here though, Gassan, seems to be holding up fairly well with temperatures not a lot higher than normal here. That said it was a sunny weekend with temperatures of plus 25 at the mountain base and hitting +20C even on higher runs. The bigger problem are the big crevasses opening in the diminishing snowpack which means there's just a small amount of hike-to terrain accessible from the top of the lift with the main ski runs closed.

JAPAN FORECAST Staying warm with temperatures in the range of +15 to +2%C and occasional rain showers generating hill fog. It's hard to see the snow lasting to the end of July as planned, but we live in hope.